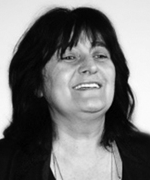 Dr. Nino Kemertelidze is a Vice-Rector of the University "Grigol Robakidze", Tbilisi, Georgia. She is a Doctor of linguistics, specialist of Anglistics. She works at Grigol Robakidze University from the very day of its establishment at first as an Assistant Professor, then as a Professor and the Head of the Department of International Relations. Since 1996, she is the Vice-Rector of the University.
The sphere of her activities is international relations and scientific research. Success of Grigol Robakidze University, interesting international education and research programmes are connected to the Professor's activities. She plays the particular attention to the accomplishment of students' and lecturers' joint research projects. She involves students into distance learning programmes of well-known foreign universities.
Professor Kemertelidze is the author of two monographs and over 20 scientific articles. She is the member of the editorial board of several scientific journals. She has participated in several international projects.