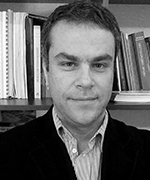 Dr. Dejan Marolov is member of the European Scientific Institute since its creation. He obtained his MA at the European Institute in Nice, France, on the program titled as "Advanced European and international studies", witch was financially supported by the European Commission.
He has optioned PhD in international Law, at the European Center for Peace and Development (ECPD) as part of the University for Peace established by the United Nations. During his scientific history he has published many scientific articles in International journals and two monographs (in Berlin and Cambridge) . His scientific interests are primary on the field of law and international relations.
Dr. Marolov is also a reviewer in many international journals, including the reputable "European Scientific Journal", as well as member of numerous Scientific and Organizational Committees of International Conferences and Forums.